How to contest an unfair dismissal?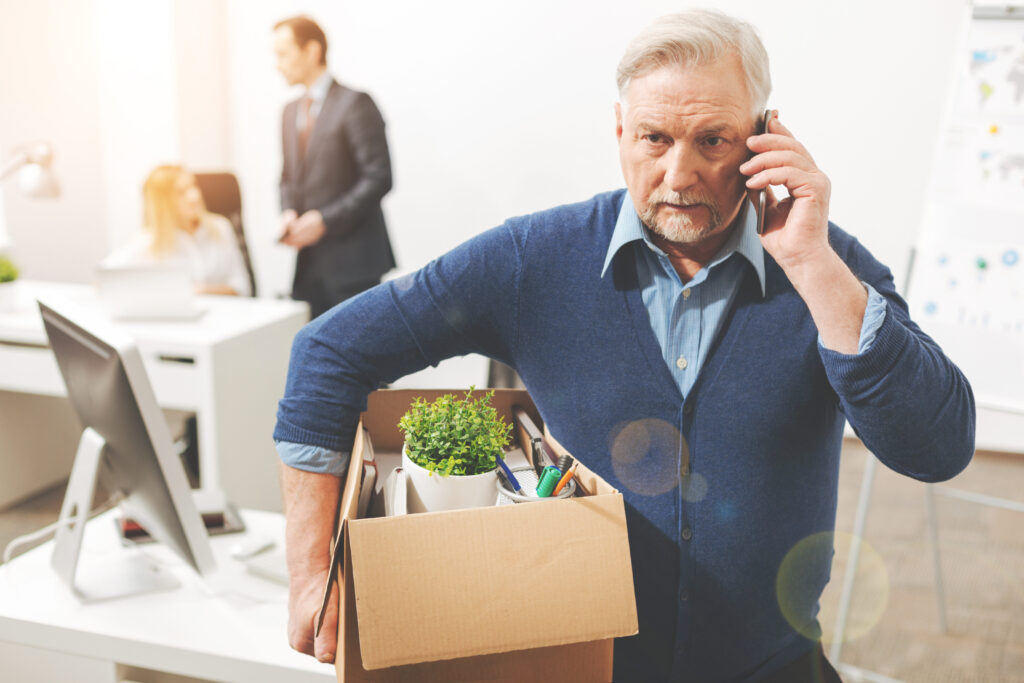 The law firm DAMY LAURICELLA, specialist in the field of unfair dismissal, and will be able to help you in your efforts and in the fight against this type of dismissal. Lawyers DAMY and LAURICELLA will accompany you throughout your dispute request and will take legal action in order to find the best solution for you.
What is an unfair dismissal?
Unfair dismissal is dismissal that cannot be explained by correct justifications. In other words, in the absence of a good justification, precise and with real and serious elements, this dismissal is said to be unfair
Therefore, when terminating, the reasons for the termination should always be read with great care. It will then be possible to consider contesting this dismissal if they are not justified
Why contest ?
First of all, it is important to know your rights if you get fired:
If you are fired with immediate effect, the reasons must be entered in the dismissal letter. If not, it is unfair.
If you are fired with notice, you have the right to ask your employer for the reasons for your termination. Do it as soon as possible. In fact, you only have one month after the day of your dismissal.
The grounds for dismissal
Il faut que les motifs de licenciement fournis par l'employeur soient exacts et précis. Si les motifs semblent illégitimes, si le licenciement est la The reasons for dismissal provided by the employer must be exact and precise. If the reasons seem illegitimate, if the dismissal is the consequence of economic and / or social factors or if the dismissal is arbitrary, then you can fully contest.
Claim against your employer
If you think your dismissal is wrong, do not take legal action immediately. You must first have the proof! You can extend the time to take legal action by sending a complaint against your employer.
Extending this period may allow you to:
Find an amicable solution with your employer,
Initiate a negotiation especially when the dialogue has been broken off with him.
You will be able, through a letter of dispute, to make requests to repair the damage caused by such a dismissal.
Who can challenge an unfair dismissal?
Employees who can challenge an unfair dismissal are:
All employees who have been dismissed with immediate effect for serious misconduct,
Those made redundant with notice for personal or economic reasons,
Employees dismissed as a group during a collective dismissal,
Apprentices in the event that their boss arbitrarily terminates their apprenticeship contract as part of a training course.
Note, however, that an employee dismissed with notice for personal or economic reasons can contest his dismissal if he has not signed a transaction as part of a social plan.
Comment rédiger une lettre de contestation de lHow to write a letter of protest against unfair dismissal?
The purpose of a dismissal challenge letter is to explain why you think your dismissal is unfair.
Therefore, a letter of protest must contain:
Your identity (Name / First name),
The place of residence,
The position held,
Your employer's contact details,
The subject of the request,
An explanation of the context of the dismissal,
The amount you claim from your employer to repair the damage caused by this dismissal,
The reasons provided by your employer, which must be taken up and contradicted with precision.
If your letter does not contain at least all of this information, your objection may not be admissible!
In fact, in a letter of dispute, you must:
Take up, as an employee, each reason provided by your employer to contradict them,
Clearly and precisely justify your disagreement.
Also, do not hesitate to indicate the sums you wish to obtain to repair the damage caused by such a dismissal.
Finally, we strongly recommend that you send your protest letter by registered mail with acknowledgment of receipt.
What is the deadline for contesting?
If you are an employee and you wish to contest a dismissal, you have 3 months to send your request from:
The announcement by your employer of the dismissal with immediate effect.
Notification of termination with notice, if you have not requested the reasons for it.
The arrival of the cover letter in the context of dismissal with notice, if you have asked for the reasons for the dismissal and your employer has given you its reasons within the maximum period of one month.
As long as the employer has not given you the reasons for your dismissal within one month of receiving his request.
Be careful, if the employer has dismissed you verbally, this dismissal must be abusive and the 3-month period for contesting is therefore no longer useful!
Also note that this 3-month period may not be valid if you, your representative or your union, write a complaint directly to your employer. In this case, a new period of one year could be put in place. However, if this complaint is addressed to someone other than your employer, this new deadline may not be administered.
Specialized in labor law, the DAMY LAURICELLA law firm is at your entire disposal to carry out all the procedures for contesting the dismissal! Experts in the dismissal procedure, we do everything we can to support employers and employees in these difficult times. So, do not hesitate to contact us directly online using our form. It would be our pleasure to help you.